Mkhabez
Algeria ????????
Time: 45 minutes | Servings: 12 cookies | Rating: ★★★★☆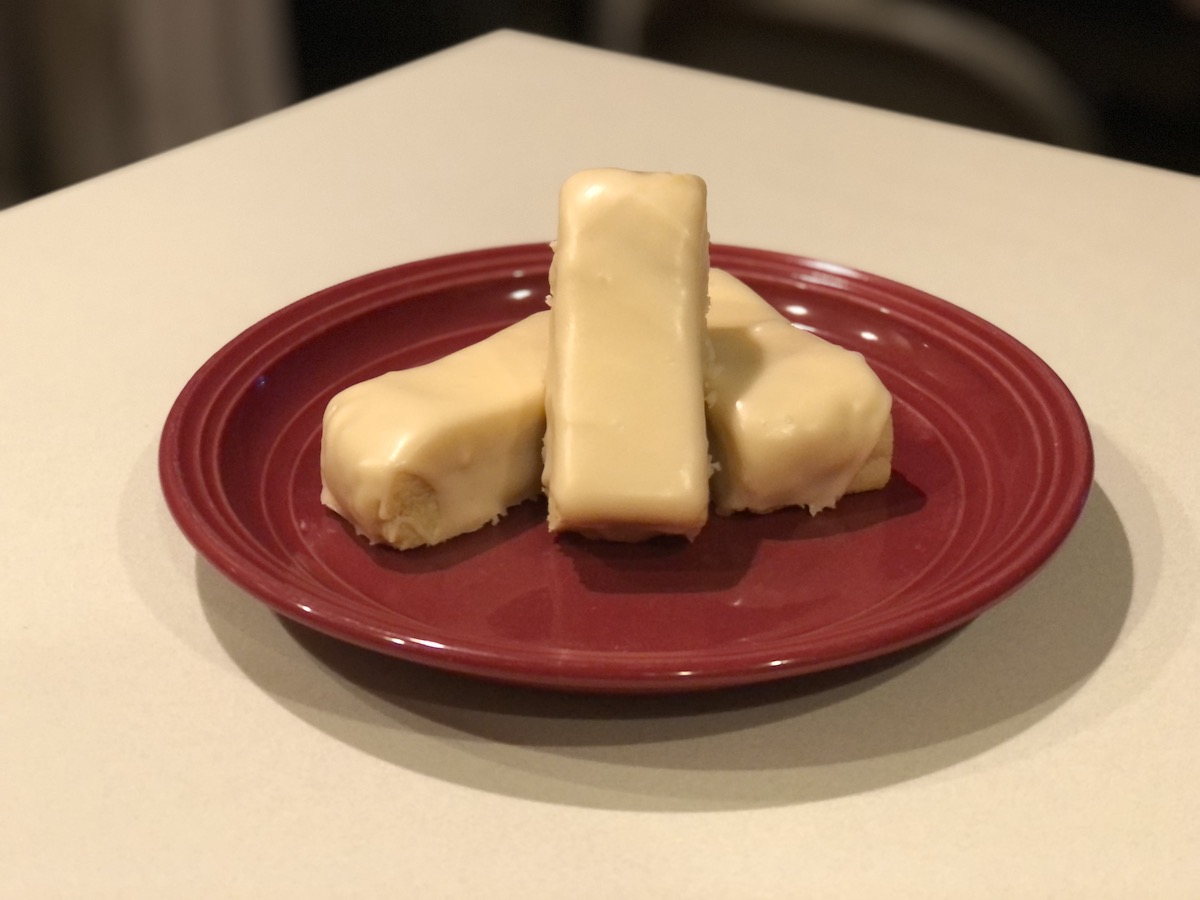 Ingredients
For the Marzipan
3 cups almond flour
1 cup granulated sugar
1 teaspoon almond extract
Zest of two navel oranges
1 pinch of salt
1 ½ – 2 large eggs
For the Royal Icing
1 egg white
2 tablespoons neutral oil
3 tablespoons orange juice
1 tablespoon lemon juice
800g powdered sugar, sifted
Orange food coloring
Directions
Preheat the oven to 350°F
In a bowl, combine the almond flour, granulated sugar, orange zest, and salt. Slowly start to incorporate the beaten eggs with your hands to create a malleable dough. You might not need all 2 eggs.
On a floured work surface, roll out the dough to about 1" thick. Cut the shapes you desire with a pizza cutter, knife, or cookie cutter.
Place the cut cookies on a lined baking sheet and bake for 11-14 minutes.
While the marzipan is baking, combine the egg white, neutral oil, orange juice, lemon juice, and food coloring in another bowl. Slowly add the sifted powdered sugar by hand to avoid whipping air into the icing.
Once cool, place the cookies on a wire rack on top of a baking sheet (to catch the excess icing) and slowly pour the icing over the cookies to coat. Try to avoid using a spatula or knife to decorate so that you can get a smooth finish.
Allow icing to dry. Enjoy!