Om Ali
Egypt ????????
Time: 30 minutes | Servings: 10 servings | Rating: ★★★★☆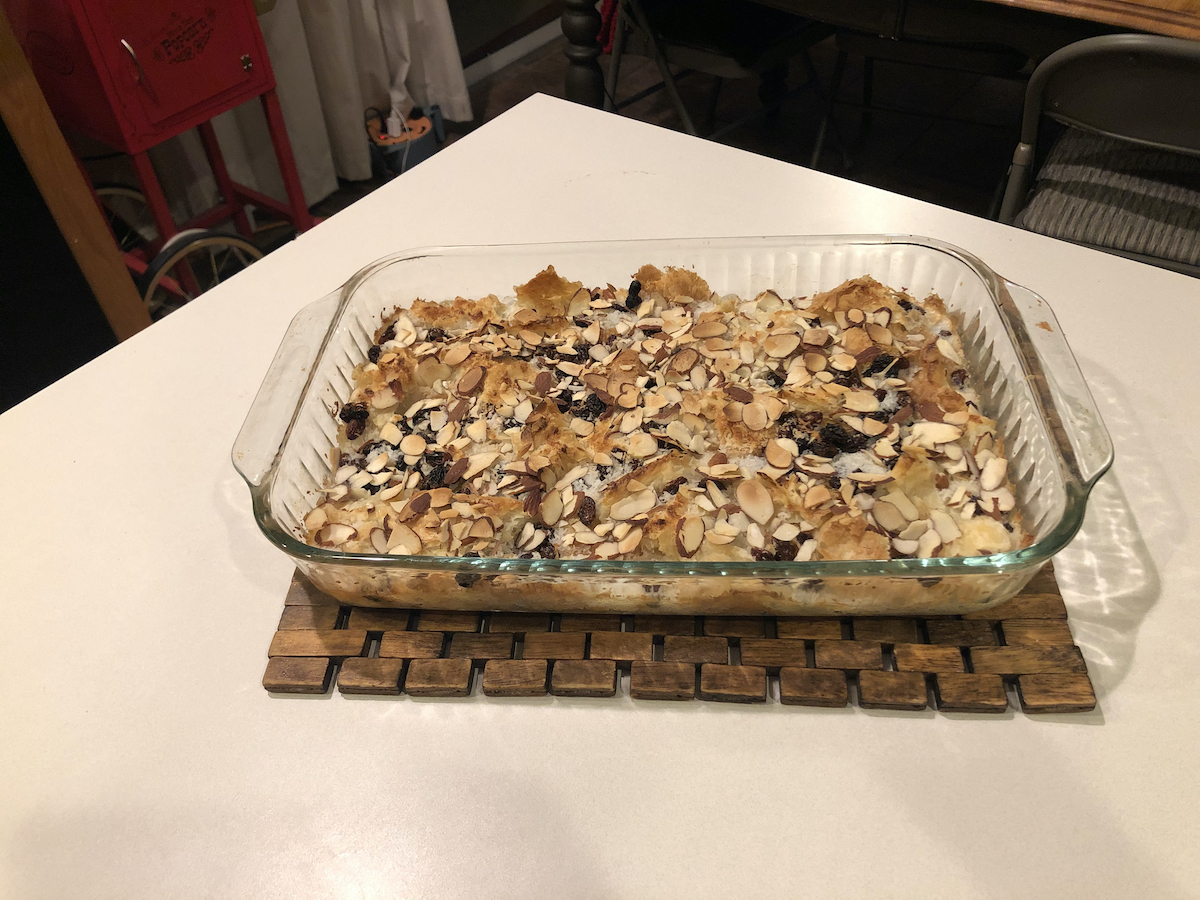 Ingredients
For the Bread Pudding
250g puff pastry
500ml whole milk
100g sugar
50g raisins
25g coconut flakes
25g almond flakes
Directions
Preheat your oven to 400°F
Bake your puff pastry until brown and cooked through. Set aside to cool. Keep the oven on.
While the pastry is cooling, gently warm the milk with the sugar until the sugar dissolves.
In a 9'x13' glass baking dish, break the puff pastry into slightly larger than bite size pieces.
Scatter the raisins and coconut flakes over the pastry.
Pour the milk over the pastry and top with the almond flakes.
Bake for 10-15 minutes, removing it from the oven once browned on top and cooked through. Serve immediately, or leave to cool and refrigerate for later. Enjoy!