Portokalopita
Greece ????????
Time: 2 hours and 40 minutes | Servings: 8 servings | Rating: ★★★☆☆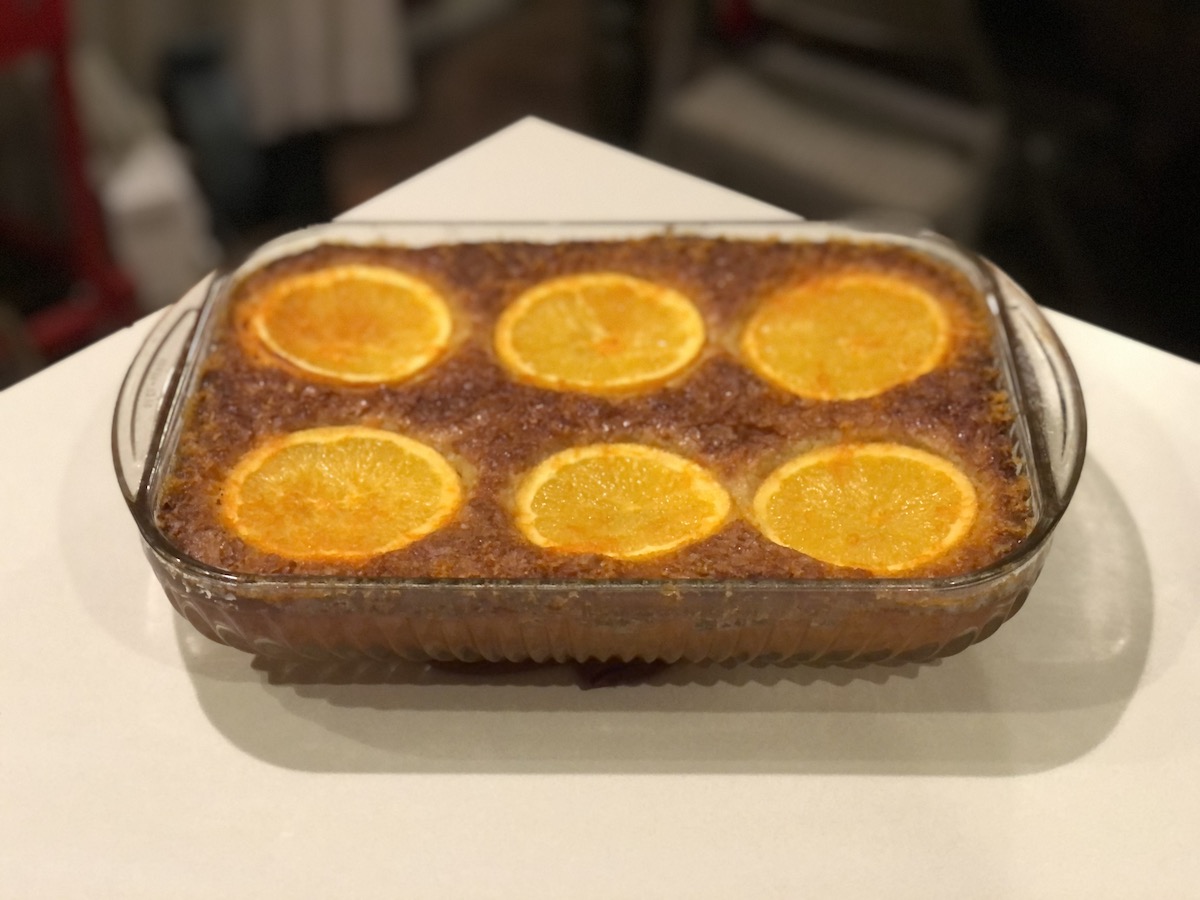 Ingredients
For the Batter
400 g sheets phyllo pastry

4 eggs
180 g granulated sugar
1 orange
Zest of 2 oranges
250 g plain 2% yogurt
250 ml corn oil
1 tsp vanilla
2 tsp baking powder
For the Syrup
250 g granulated sugar
350 ml water
2 oranges
1 cinnamon stick
Directions
Preheat the oven to 250°F.

Loosely fold/wrinkle up the phyllo sheets on a baking sheet and bake for 1 hour or until crispy.

While the phyllo is baking, add 250 grams of sugar, 350 ml of water, the zest and juice of 2 oranges, and 1 cinnamon stick to a medium saucepan. Bring to a simmer over low heat and simmer for 10 minutes until thickened very slightly; it should still be very liquidy. Set aside to cool.

Once the phyllo is crispy, remove from the oven and crumble into flakes.

Preheat the oven to 360°F.

For the cake, beat the eggs and 180 grams of sugar on medium high speed for 10 minutes. 

Add the zest of two oranges, vanilla, corn oil, baking powder, and yogurt to the mixing bowl and mix to combine.

Slowly fold in the phyllo pastry flakes and combine.

Pour the cake batter into a prepared 9×13 glass dish, place 6 orange slices on top, and bake for 40 minutes at 360°F.

Once the cake is baked, remove from the oven and immediately spoon over the cool syrup mixture. Let the cake soak in the syrup mixture for 40 minutes. Enjoy!