Baklava
Turkey ????????
Time: 45 minutes | Servings: 24 servings | Rating: ★★★★☆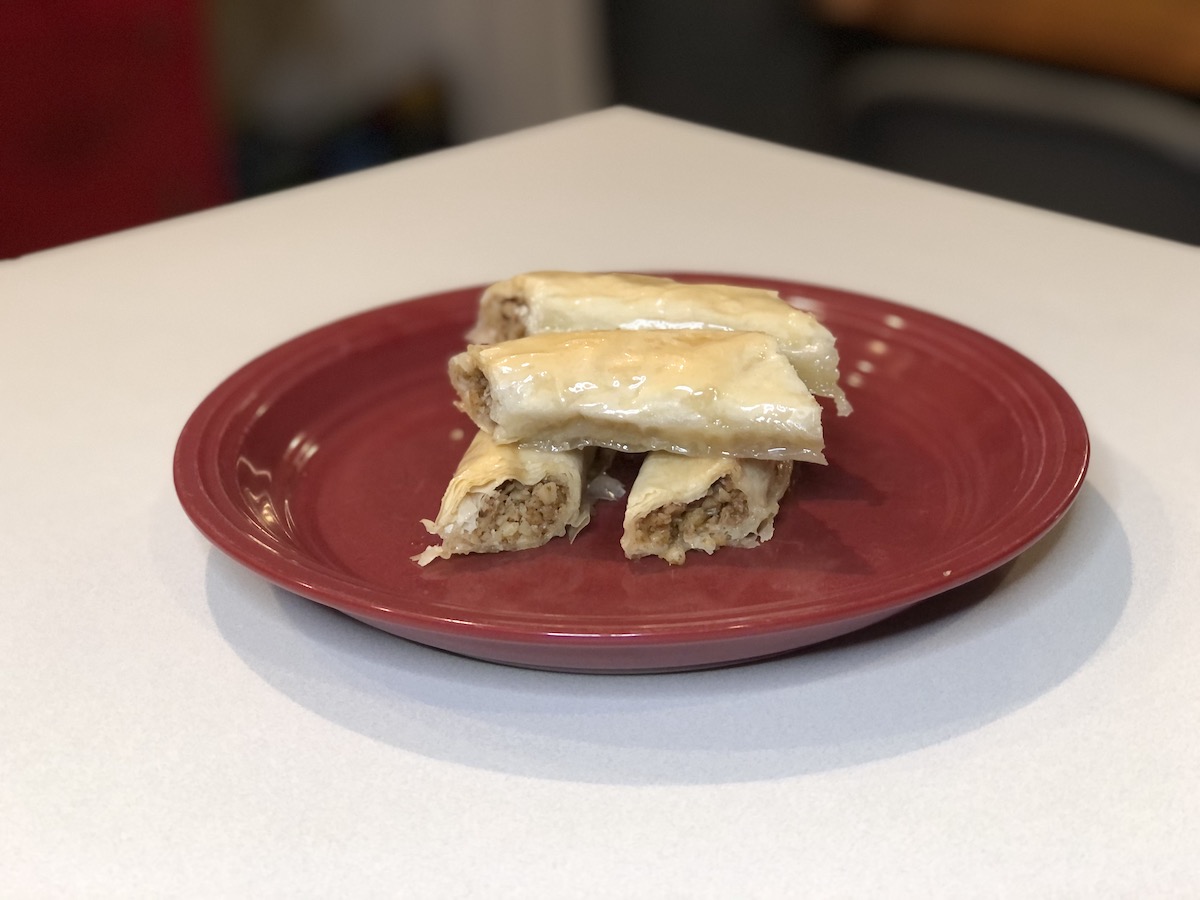 Ingredients
For the Syrup
1 cup sugar
¾ cup water
juice of ½ lemon
For the Filling
3 cups walnuts
3 tablespoons sugar
2 teaspoons ground cinnamon
For the Pastry
1 lb phyllo dough
1 cup butter
Directions
In a small pot over medium high heat, combine the sugar, water, and lemon juice, and bring to a boil. Simmer until reduced to a syrupy consistency, 5-7 minutes. Remove from the heat and let cool.
In a food processor, combine the walnuts, sugar, and cinnamon. Process until very finely ground.
Preheat the oven to 350˚F.
On a flat surface, lay out a sheet of phyllo dough. Brush with melted butter.
Spoon 1/4 cup of the filling along the bottom edge of the phyllo sheet, leaving ½ inch space from the bottom, then roll up as tightly as you can.
Transfer to a baking sheet and repeat with the remaining ingredients. You should be about to fit about 12 phyllo rolls per baking sheet.
Brush the tops of the rolls with butter, then use a knife to score the rolls diagonally where you will slice them after baking.
Bake for 20 minutes, or until golden brown.
Immediately after removing from the oven, brush the baklava with the syrup.
Finish slicing, then serve. Enjoy!