Bienmesabe
Venezuela ????????
Time: 2 hours + 6 hours to chill | Servings: 16 servings | Rating: ★★★☆☆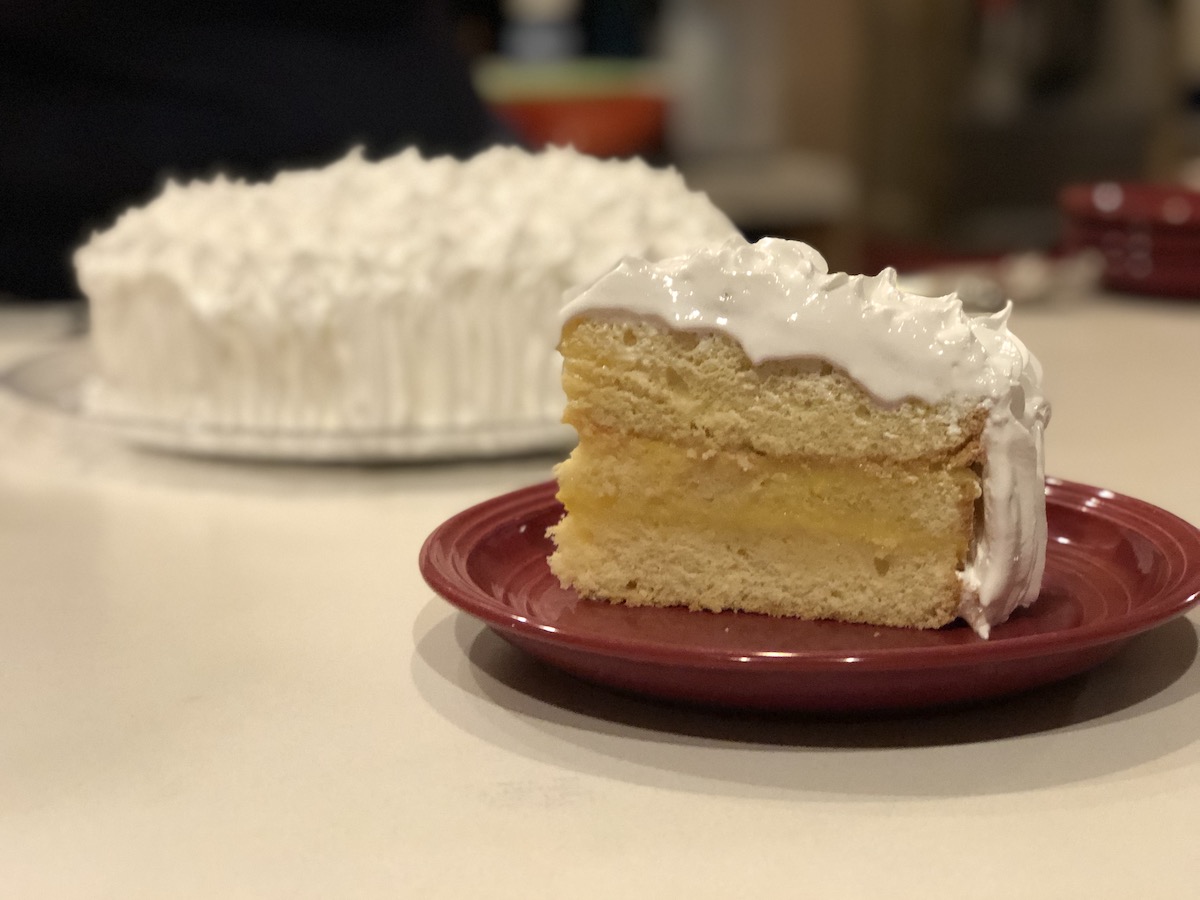 Ingredients
For the Cake
8 eggs
1½ cup sugar
3 cups flour, sifted
1 tablespoon rum
For the Coconut Cream
2½ cups coconut milk

1 cup hot water

18 egg yolks

11 large pinch salt

2¼ cups sugar
For the Soaking Syrup
¾ cup pineapple juice

¼ cup apple cider vinegar
For the Meringue
6 egg whites

2¼ cup sugar

1 pinch salt
Directions
Preheat the oven to 350F.

Separate the eggs.

Beat the egg whites while gradually adding the sugar.

Continue beating, and add the rum and then the yolks, one by one.

Using a spatula, gently fold in the flour.

Pour the batter in a 10-inch prepared round cake pan.

Bake for about 35 minutes or until a toothpick inserted in the center comes out dry.

Unmold and set aside in a cool place.

Pour the coconut milk in a large bowl and add the egg yolks.

Beat the mixture, add salt and set aside.

In a large non-stick pan, pour the sugar and hot water, and bring to a boil. Cook on high heat without mixing to form a syrup until a thin thread is formed.

Turn off the heat and add the coconut milk and egg mixture. Beat vigorously, preferably with an electric mixer, until a cream forms.

Place the pan on a low heat again and stir until reaching boiling point.

Remove from the heat and let cool for 30 minutes.

Cut the cake into 3 thin slices.

Combine the pineapple juice and apple cider vinegar.

Place the first slice of cake in the greased, removable springform round pan, and drizzle with ⅓ of the soaking syrup

Spread a layer of coconut cream.

Place the second slice of cake on top, sprinkle with ⅓ of the soaking syrup and pour the coconut cream over again.

Finally, place the third slice of cake on top, drizzle with remaining soaking syrup and add the remaining coconut cream.

Refrigerate immediately for 2 hours.

After two hours, add the egg whites and the salt into a bowl and beat slowly.

Add about ⅓ cup sugar and beat at a slightly higher speed for 1 minute to stiffen the whites.

Finally add the remaining sugar gradually and beat on medium speed for 4 to 5 minutes. The meringue must be very smooth, and especially very dense.

Remove the cake from the refrigerator and unmold.

Apply the meringue gently with a pastry bag and a star tip and cover the cake entirely.

Refrigerate again for 4 hours before serving. Enjoy!