Chocotorta
Argentina ????????
Time: 45 minutes + 5 hours of rest | Servings: 16 servings | Rating: ★★★★★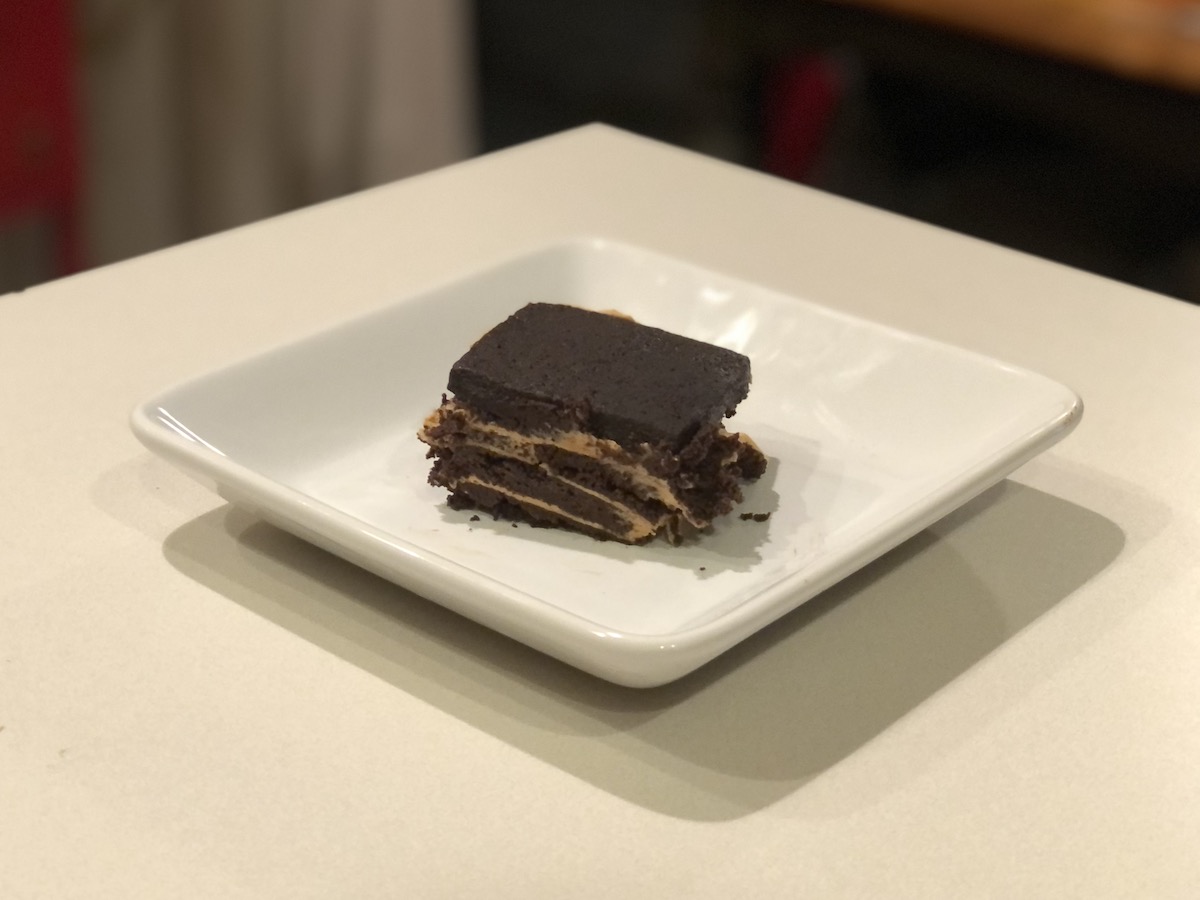 Ingredients
For the Cookies
160 g butter, chilled and cubed
1 egg yolk
1 tsp vanilla extract
75 g granulated sugar
75 g all-purpose flour
75 g cornstarch
40 g dark cocoa powder
Pince of salt
For the Assembly
15 ounces dulce de leche
16 oz cream cheese, softened
2 cups cacao
Directions
In the bowl of a stand mixer, sift together the flour, cornstarch, sugar, cocoa powder, and salt.
Add the cold, cubed butter and mix until there the mixture has a sand-like consistency
Add the egg yolk and vanilla extract and mix to combine.
Place the dough in plastic wrap or parchment paper and roll to about ⅙" thick. Place the dough in the freezer for 1 hour.
Preheat the oven to 338°F.
Cut the dough into the shape of your choice, place on a baking sheet lined with parchment paper and bake for 10-12 minutes. Remove from above, place on a cooling rack, and allow to cool.
While the cookies are cooling, mix together the softened cream cheese and dulce de leche using a hand mixer.
Then brew 2 cups of cacao (or coffee).
Once you have all the components ready, it's time to assemble. Completely submerge each cookie in the brewed cacao and begin lining the bottom of a 9×13 inch dish with the cookies. Once the bottom is layered with cookies, layer on about ⅓ of the cream cheese mixture. Repeat until you have four layers of cookies and three layers of the dulce de leche cream cheese.
Place in the refrigerator and let chill for 4 or more hours. Enjoy!