Gulab Jamun
India ????????
Time: 1 hour + 2 hours| Servings: 18 servings | Rating: ★★★☆☆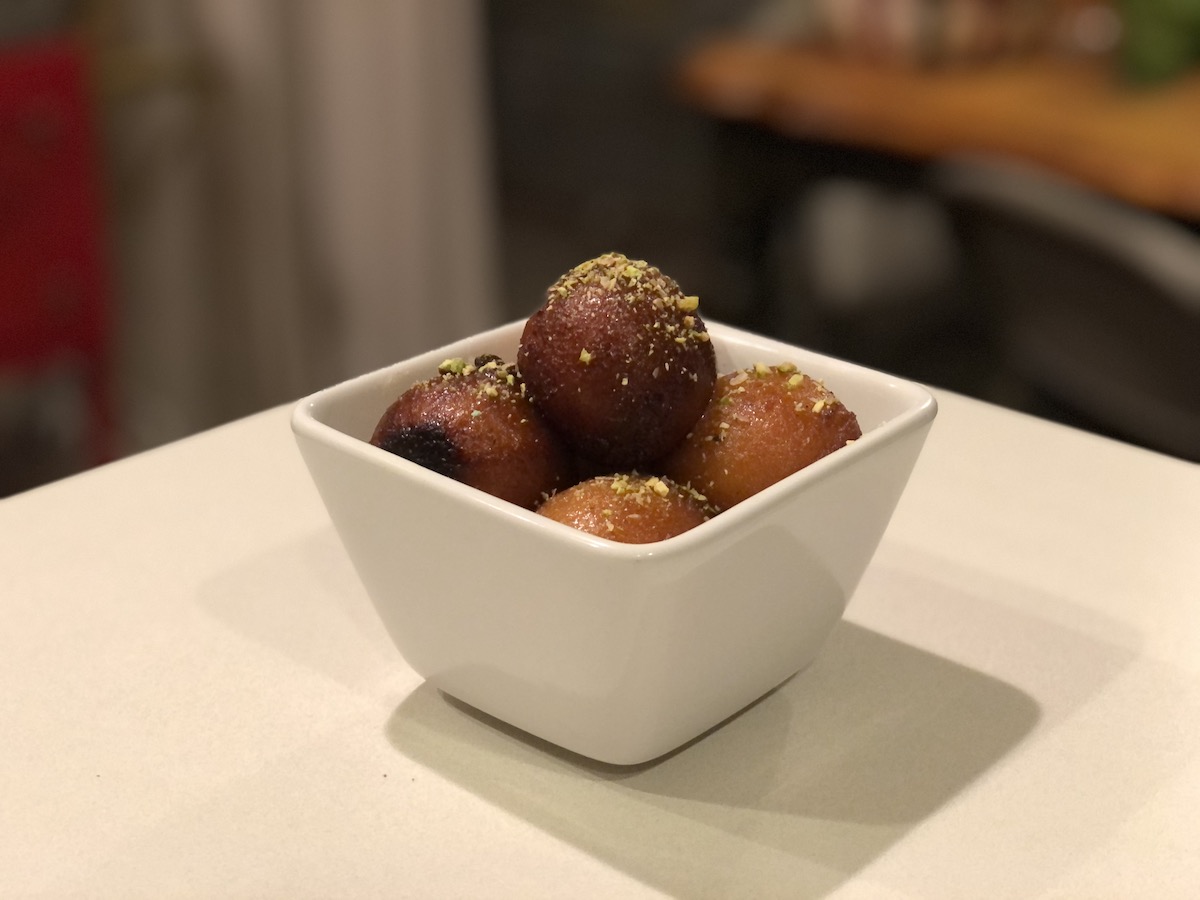 Ingredients
For the Dough
2 cups powdered milk
10-12 tbsp milk
1 tbsp canola oil
1 tbsp butter
½ tsp baking powder
1 tbsp all-purpose flour
2 tbsp semolina flour
For the Rose Syrup
½ tsp rose water
1 ½ cups granulated sugar
2 cups water
1 tsp lime juice
½ tsp cardamom
Directions
Soak the semolina with 3 tbsp milk and set aside.
In a saucepan, combine the sugar and water. Add lime juice and cardamom. Heat until sugar has dissolved, then boil for 3 minutes. Then mix in the rose water and set aside.
In a large bowl, mix the powdered milk and baking powder. Then, dice the cold butter and add it in chunks along with the canola oil. Using your hands, distribute the fat through the powdered milk mixture.
Add the soaked semolina and 1 tbsp all purpose flour, and stir with hands to combine.
Add the milk a little bit at a time until it makes a smooth dough. Don't knead to the dough but rather just use gentle pressure to bring everything together. Cover with a kitchen towel and set aside for 10 minutes to rest.
Heat oil to approximately 275°F for deep frying. Oil should not be very hot or the gulab jamun will be uncooked and doughy from inside.
Divide rested dough into 18-20 equal portions and arrange on a plate.
Oil your hands, then roll each portion to make a smooth ball. Make sure it is as smooth as possible.
Slowly add a batch of about 5-6 gulab jamun to the 275°F oil. It takes 8-10 minutes to cook one batch. After the first 4 minutes in the oil, the gulab jamun should not look brown at all. After 8-10 minutes, they should be medium brown. Once finished, the balls should be about doubled in size from when you rolled the dough balls.
Remove the cooked gulab jamun onto a plate lined with a paper towel.
Repeat steps 7-10 until all the gulab jamun are cooked.
While the rest of the gulab jamun are cooking, reheat the syrup. Once all the jamuns are cooked place them in the syrup, and increase the heat to bring the syrup to a boil. Then remove from heat.
Soak all gulab jamun in syrup for at least 2 hours. The gulab jamun are ready when they have soaked up most of the liquid. Enjoy!