Hertzoggies
South Africa ????????
Time: 1 hour | Servings: ~18 servings | Rating: ★★★★★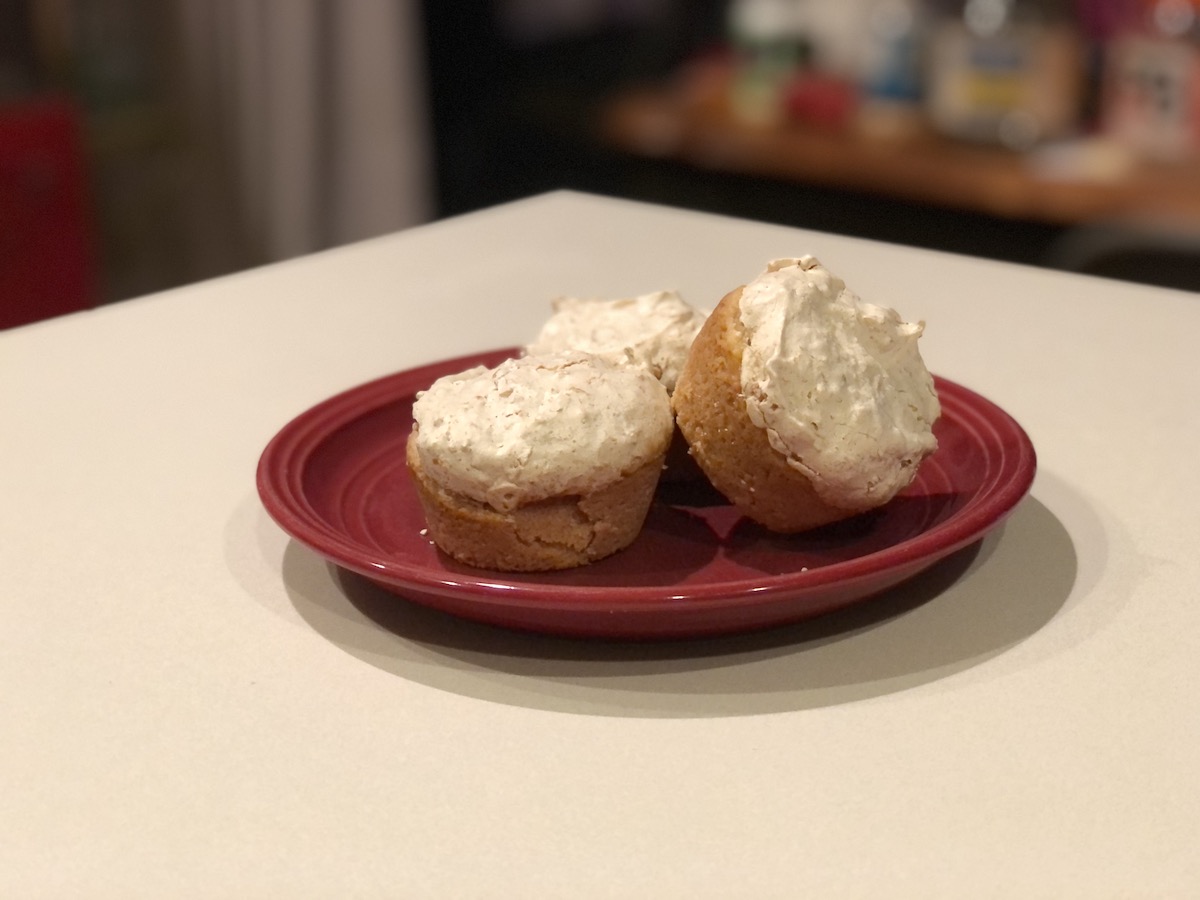 Ingredients
For the Cookie Cup
2 cups self-rising flour
1 teaspoon baking powder
150g granulated sugar
Pinch of salt
Pinch of nutmeg
½ cup butter, chilled and cubed
3 egg yolks
2-4 tablespoons cold water
For the Meringue
3 large egg whites
1 cup granulated sugar
½ teaspoon vanilla extract
2 cups dried unsweetened shredded coconut
For the Filling
Directions
Preheat oven to 350°F.
Grease a mini muffin baking tray.
Sift the flour, baking powder, nutmeg, and salt into a large mixing bowl
Add the sugar and cubed butter, massaging the butter into the flour mixture until it forms fine crumbs.
Add eggs and mix, adding a touch of water if needed, to bring the dough together.
Knead the dough on a clean floured surface until smooth, then roll in a ball and cover in a bowl to rest for about 20 minutes.
In a separate bowl, whisk the egg whites to a soft peak stage, then incorporate the vanilla extract and sugar in stages until it reaches glossy firm peaks.
Carefully fold in the coconut and set aside.
Roll the pastry to about a 6mm thickness and using a small circle cutter, cut the dough. Press pastry directly into each of the muffin trays and raise the dough slightly up the side of each muffin tray to form shallow cups.
Add two teaspoons of jam onto each pastry, then top each with the meringue mixture.
Bake for 25 minutes until the tops are crisp and golden.
Allow to cool slightly, then carefully lift them out the tray and onto a cooling rack. Enjoy!