Kalaallit Kaagiat
Greenland ????????
Time: 40 minutes + 90 minutes to rise + 2 hours to cool | Servings: 18 servings | Rating: ★★★☆☆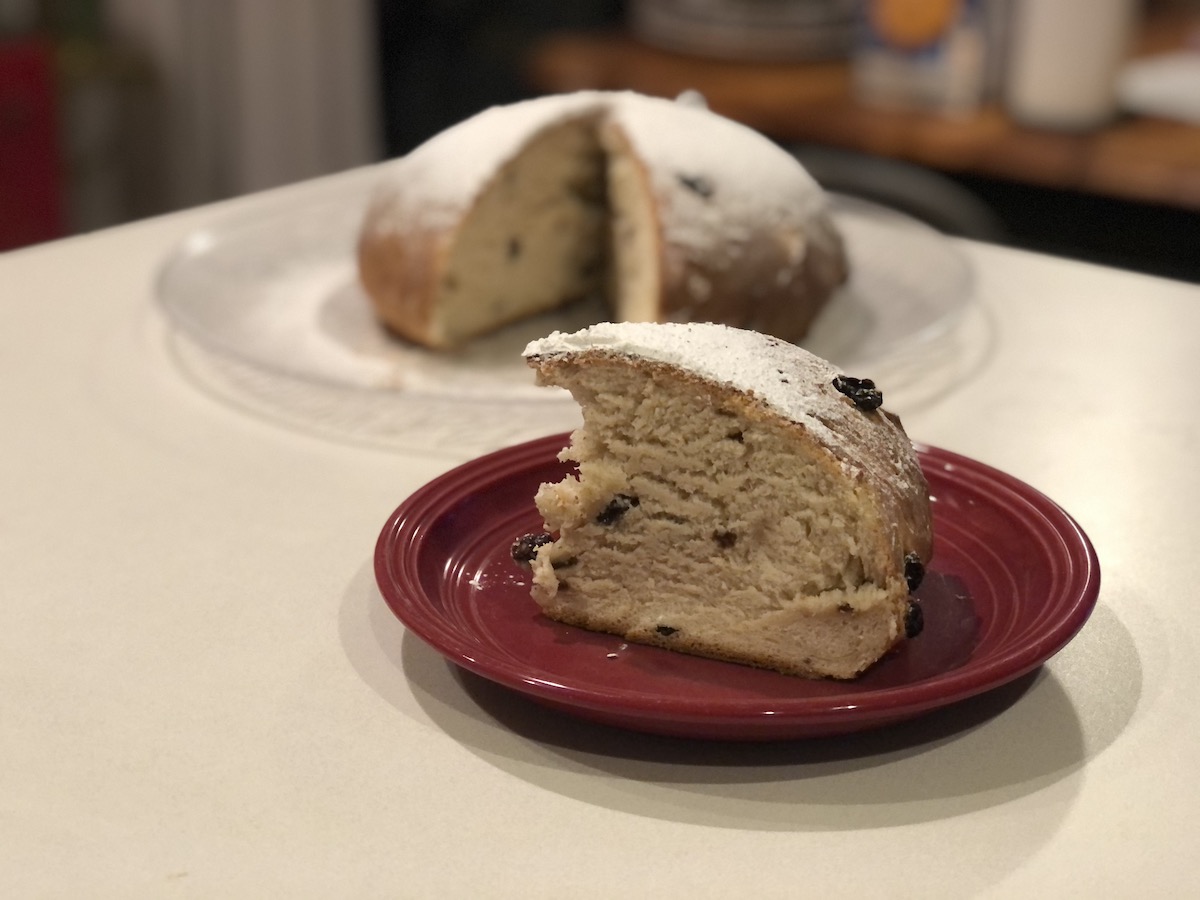 Ingredients
For the Dough
1 cup boiling water
½ cup granulated sugar
½ cup raisins
½ cup butter
2 ¼ teaspoons quick rise active yeast
¼ cup lukewarm water
3 ½ cups all-purpose flour
1 tablespoon milk
For the Decoration
1 tablespoon powdered sugar
Directions
Boil 1 cup of water and add it to a bowl with the sugar, raisins, and butter. Combine and stir until the butter melts.
While the butter is melting, dissolve the yeast in ¼ cup of lukewarm water.
Add the yeast water to the melted butter mixture and combine.
Next incorporate the flour ½ cup at a time, using 3 to 3 ½ cups, until the dough is slightly sticky. Cover and set the bowl aside in a dry and warm place for an hour.
Punch down the dough and knead for several minutes on a lightly floured surface. When the dough is smooth and soft, arrange it in a circle on a parchment-lined baking sheet. Cover the dough again and let it sit for 30 minutes.
Preheat the oven to 400ºF.
When the dough has rested and risen, brush the top of the dough with the milk and bake it for 25 minutes, or until golden brown.
Once the bread has cooled completely, dust it powdered sugar. Slice and serve. Enjoy!