Khajoor
Afghanistan ????????
Time: 40 minutes | Servings: 20 servings | Rating: ★★★★☆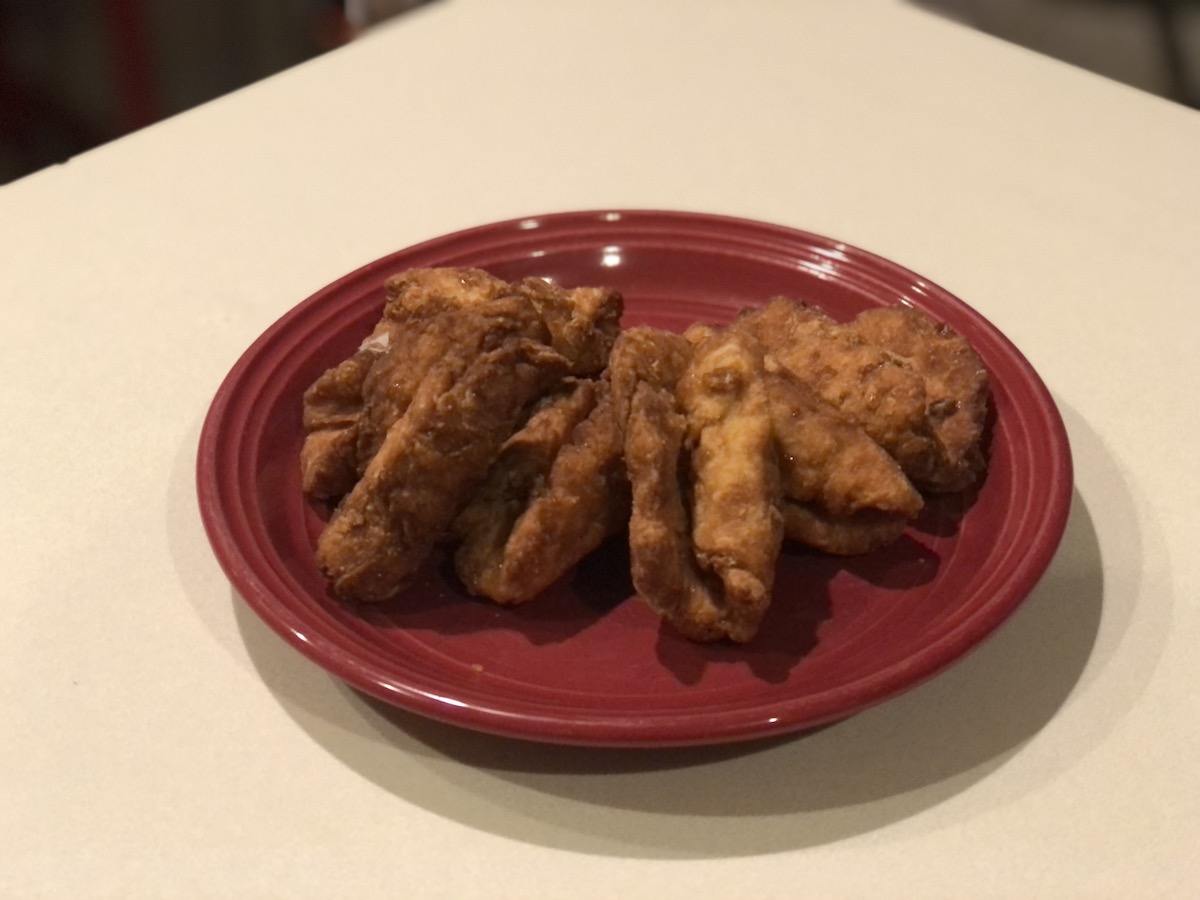 Ingredients
For the Dough
½ tablespoon yeast
½ cup warm water
4 ¼ cups all-purpose flour
½ tsp salt
½ cup vegetable oil
1 cup + 2 tablespoon granulated sugar
Directions
Combine the yeast with the warm water and set aside for 5-10 minutes.
Meanwhile, sift the flour and salt together in a large mixing bowl.
In a pan, melt the oil and sugar together.
Pour quickly into the flour and stir rapidly to prevent the formation of large sugar crystals as the caramelized sugar cools.
Add the yeast mixture and ½ cup cold water and mix to make a firm dough. Do not allow it to stand.
At once, take a little of the mixture and form it into a ball about the size of a golf ball. Flatten this against the convex surface of a sieve to a thickness of about ⅛ inch and a diameter of about 2 inches, then roll it up loosely and seal .
Heat frying oil to 350°F.
Fry the cakes in oil until golden brown, remove, drain well, and cool. Enjoy!