Kleicha
Iraq ????????
Time: 30 minutes + 1 hour rise time | Servings: 20 cookies | Rating: ★★★☆☆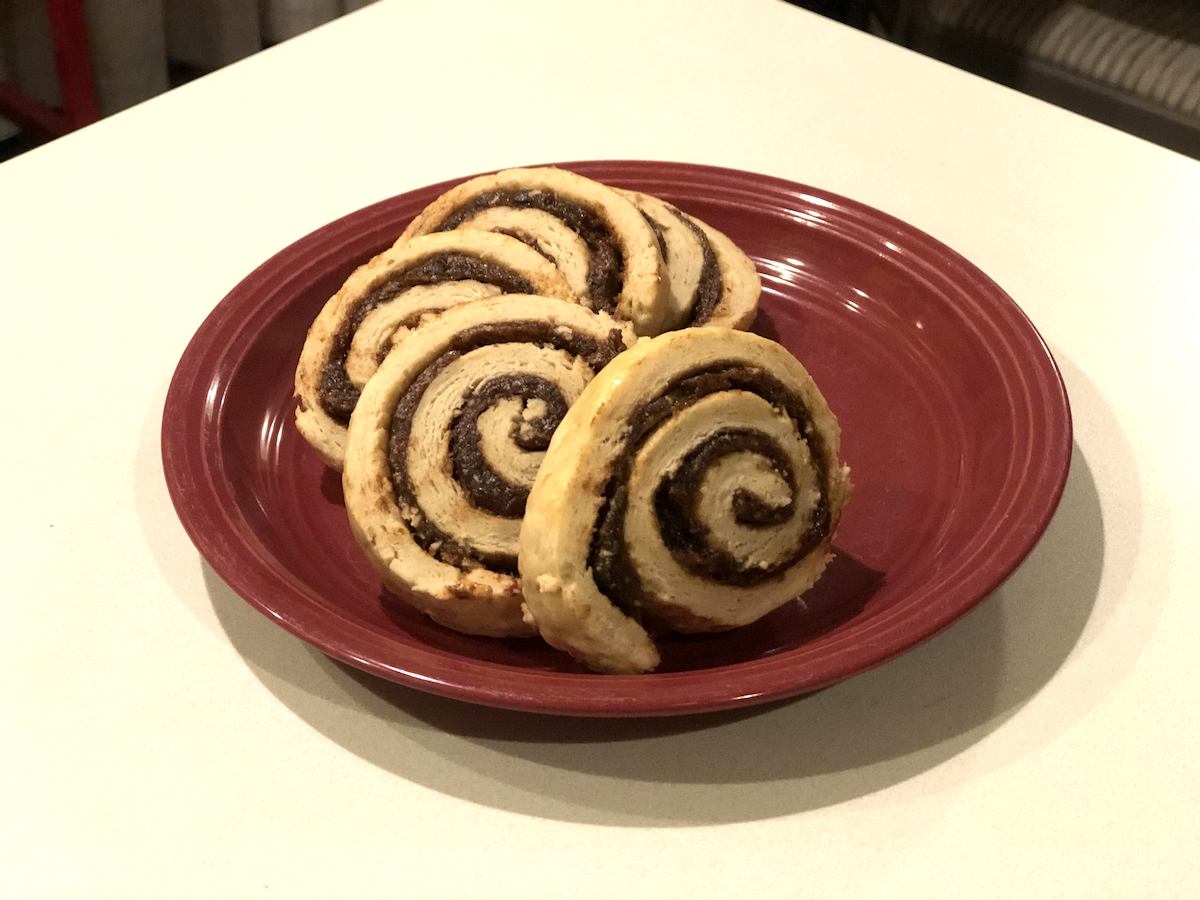 Ingredients
For the Dough
2 ½ cups all-purpose flour
½ cup butter, melted
½ tablespoon active dry yeast
½ tablespoon granulated sugar
1 teaspoon salt
2 ½ tablespoons water
½ tablespoon fennel seeds
For the Date Paste
2 cups dried dates
1 teaspoon ground cardamom
1 teaspoon fennel seeds, ground
1 tablespoon coconut oil
½ cup water, approximately
For the Assembly
2 tablespoons milk
1 egg yolk
Directions
In the bowl of a stand mixer, mix 2 ½ cups of all-purpose flour, ½ tablespoon of active dry yeast, ½ tablespoon fennel seeds, 1 teaspoon of salt, and ½ tablespoon of granulated sugar.
Dig a well in the center of the flour mixture and mix in ½ cup of melted butter.
While kneading at low speed, gradually add water 2 tablespoons at a time and knead for 2 minutes until the dough comes together. The dough should be soft and slightly sticky
Cover the dough with a cloth and let it rise for one hour in a warm, dry place.
While the dough is rising, put 2 cups of dried dates, 1 teaspoon of ground cardamom, 1 teaspoon of ground fennel seeds, and 1 tablespoon of coconut oil in a small pan and warm over a medium-low heat until the dates soften and the mixture starts to stick together as a bit of a ball. Add some water to thin it to a jam-like consistency, a tablespoon at a time as it will depend on how soft the dates were.
Preheat the oven to 350°F.
Once the dough has risen, divide it into 2 pieces and spread the first piece of dough into a rectangle about ¼ inch thick.
Using an offset spatula , spread ½ of the date paste evenly over the dough covering it all the way from edge to edge.
Starting from the largest part of the rectangle, roll tightly to form the classic pinwheel design.
Repeat steps 6-8 to complete the second dough log.
Beat 2 tablespoons milk and 1 egg yolk in a bowl then brush the entire surface with this mixture and cut ½ inch thick slices.
Place the slices on a lined baking sheet.
Bake for 20 minutes. Let cool slightly. Enjoy!