Ma'amoul
Saudi Arabia ????????
Time: 50 minutes | Servings: 36 | Rating: ★★★★☆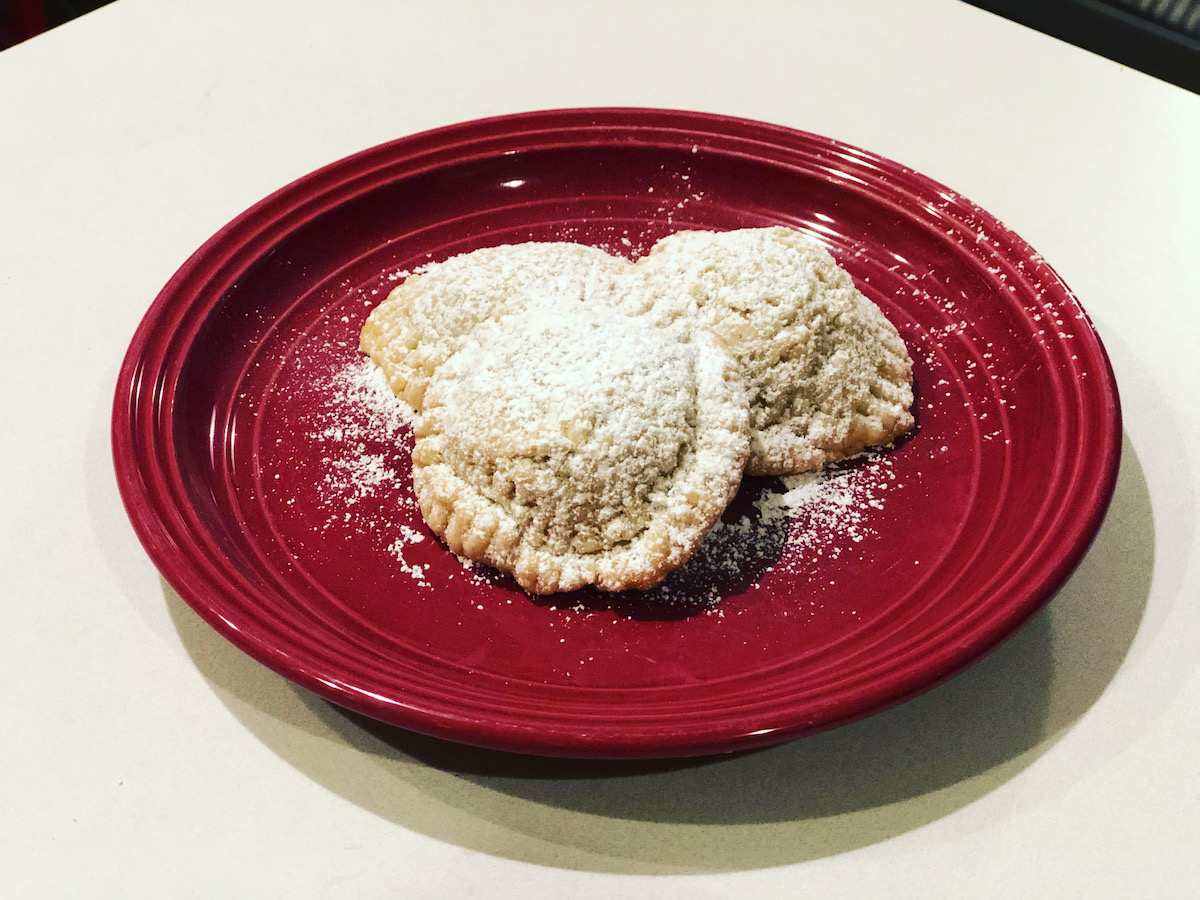 Ingredients
For the Cake Spice Mix
½ tablespoon ground cinnamon
1 ¼ teaspoons allspice
½ teaspoon ground nutmeg
½ teaspoon ground ginger
¼ teaspoon ground anise
¼ teaspoon ground fennel seed
¼ teaspoon ground cloves
For the Dough
1 cup granulated sugar
¾ cup water
¼ cup vegetable oil
¾ cup clarified butter, melted
4 cups + 4 tablespoons all-purpose flour
½ teaspoon instant yeast
For the Date Filling
1 teaspoon almond extract
¾ pound pitted dates
2 tablespoons vegetable oil
1 ½ teaspoons Cake Spice Mix
For the Assembly
Directions
Mix together the spices for the cake spice mix. You will only need 1 ½ teaspoons of the spice mix for the recipe but you can store the remaining spice mix in an airtight container at room temperature for up to six months.
To make the date filling, grind ¾ pounds of pitted dates and 2 tablespoons vegetable oil in an oiled heavy-duty food processor. Once processed, oil your hands and knead 1 ½ teaspoons cake spice mix and 1 teaspoon of almond extract into the dates.
To make the dough, combine 1 cup of granulated sugar and ¾ cup of water in a small saucepan over medium heat. Bring to a rolling boil then boil for 1 minute. Turn the heat off and cool for 5 to 10 minutes.
In a separate bowl, combine ¼ cup of vegetable oil and ¾ cup of clarified butter.
In a large bowl, add 4 cups of all-purpose flour and whisk in ½ teaspoon of instant yeast. Use a wooden spoon to gradually incorporate the oil mixture, then gradually incorporate the sugar syrup. Knead the dough until it comes together nicely into a shaggy dough, adding up to 4 tablespoons of flour as needed; when done, the dough will be soft and should look smooth, shiny, and slightly oily. Cover the dough, put it in the freezer to stiffen slightly for about 5 to 10 minutes, and then knead it again for a couple minutes.
Preheat the oven to 350°F.
To shape the cookies, measure 2 slightly scant tablespoons of dough and roll it into a ball then slightly flatten it with your hands. Add 1 teaspoon of the date mixture into the center of the flatten dough and roll up the edges to form a stuffed dough ball. Flatten slightly and, if interested, add a design to the top of the dough.
Arrange the cookies on parchment-lined baking sheets. The cookies don't spread much so you can leave them about ½ to 1 inch apart.
Bake for 20 to 25 minutes until light golden brown on the bottom; the tops of the cookies will still appear pale.
Cool completely, and then dust with powdered sugar. Enjoy!