Orange Cardamom Cake
Morocco ????????
Time: 1 hour | Servings: 12 servings | Rating: ★★★★★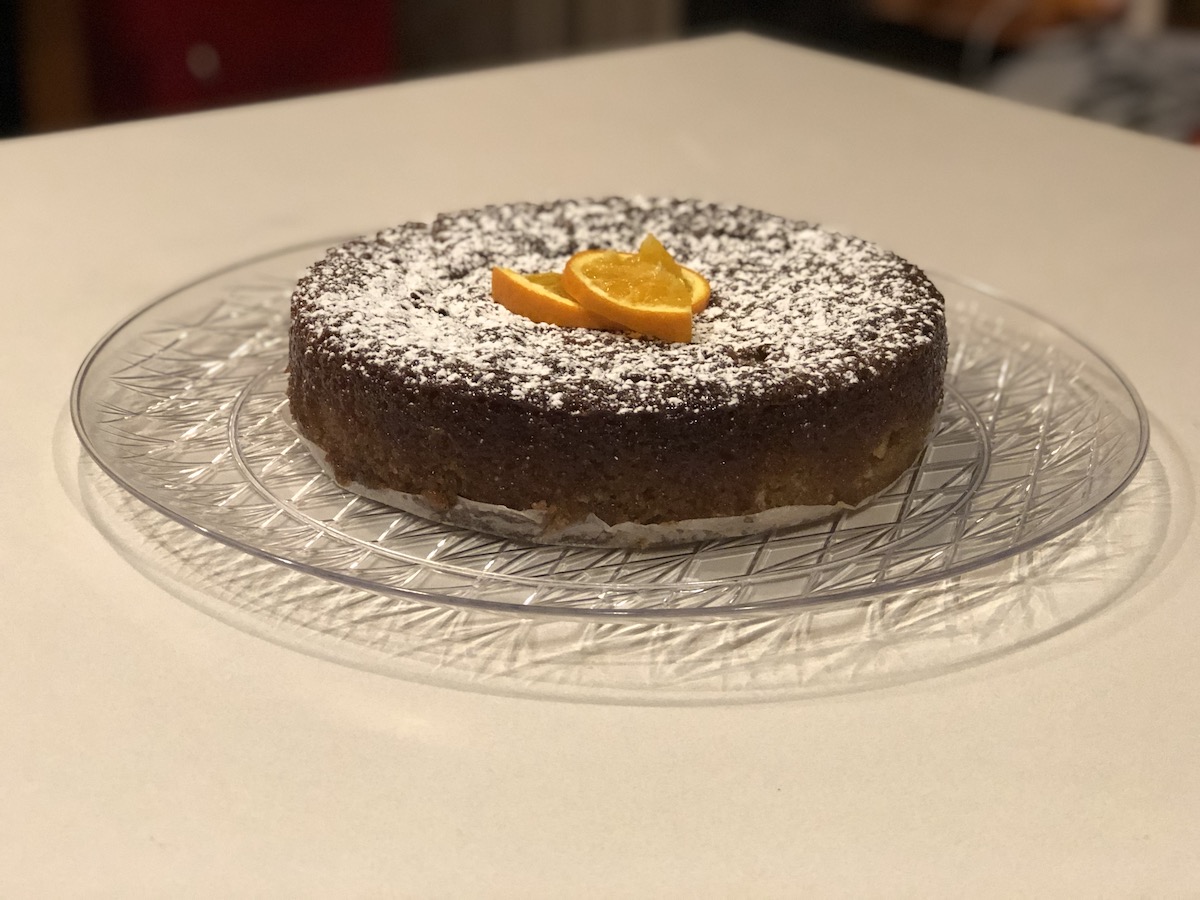 Ingredients
For the Cake
4 large eggs
1 1/4 cups sugar
3/4 cup olive oil
3/4 cup fresh orange juice
1 tablespoon finely grated orange zest
1/2 teaspoon vanilla extract
1/2 teaspoon almond extract
1 cup all purpose flour
1 cup ground almonds
1 1/2 teaspoons baking powder
1 teaspoon baking soda
1 teaspoon ground cardamom
3/4 teaspoon salt
For the Glaze
1/4 cup sugar
1/4 cup fresh orange juice
1 tablespoon triple sec
Pinch of sea salt
Directions
Preheat the oven to 350°F. Butter a 9-inch springform pan lined with parchment.

Whisk the eggs and sugar in a large bowl until light in color. Add the olive oil, orange juice, zest, vanilla and almond extract and stir to blend.

Combine the flour, ground almonds, baking powder, baking soda, cardamom, and salt in a separate bowl. Add to the wet ingredients, stirring to blend without over mixing. Pour into the prepared pan.

Bake until the cake is golden brown and a knife inserted into the center comes clean, 40 to 45 minutes.

While the cake is baking, prepare the glaze. Combine the sugar and  orange juice in a small saucepan. Simmer until the sugar dissolves and the liquid reduces slightly to a syrupy consistency, about 2 minutes, stirring constantly. Add the triple sec and sea salt and simmer for 1 minute, stirring frequently.

Transfer the cake from the oven to a wire rack. Brush the top with the glaze and cool for 10 minutes. Remove the sides of the pan, then brush the cake on the sides with the glaze. Cool completely. Enjoy!