Orejitas
Panama ????????
Time: 45 minutes + 60 minutes rest | Servings: 12 servings | Rating: ★★★★☆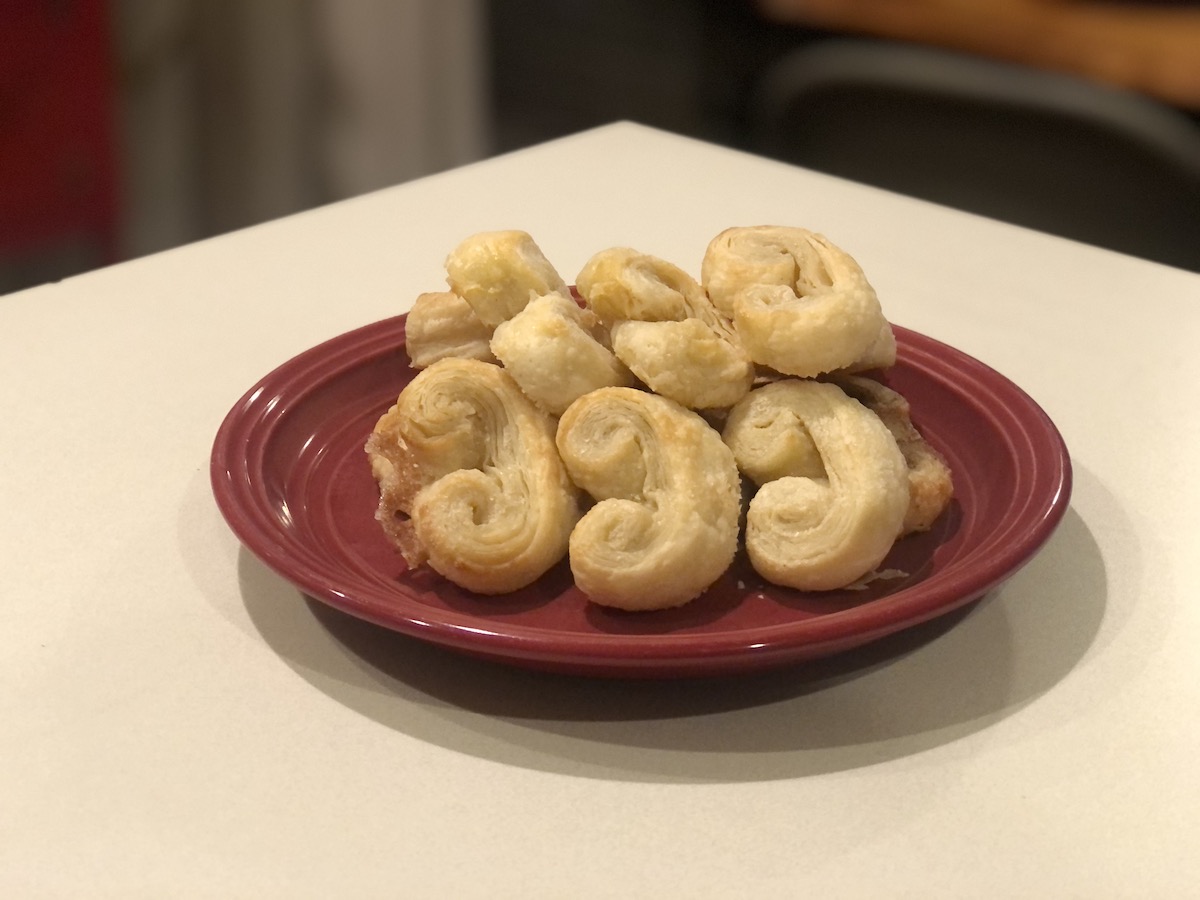 Ingredients
For the Dough
1 ⅔ cups all-purpose flour
1 teaspoon salt
½ cups of water
200g + 1 T butter, cubed & chilled
1 egg
1/4 cup + 1 teaspoon granulated sugar
2 teaspoons cinnamon
Directions
In a large bowl, mix the flour, salt, 1 teaspoon of sugar, and water to combine.
Roll the dough to a 12" rectangle and add the cubed and chilled butter on top. Fold the dough over to form a book. Place in cling wrap then rest in the refrigerator for 15 minutes.
After 15 minutes, turn the dough, roll it out to 12", then do another book fold. Repeat this step until you've completed 4 total book folds, resting 15 minutes in between each turn.
Preheat the oven to 400°F.
While the dough is resting for the last time, combine 2 T sugar with 2 teaspoons cinnamon.
After the fourth turn, roll the dough out as flat as you can, about 18"x12". Brush with the egg then sprinkle with cinnamon sugar mixture.
Roll the long sides into a spiral to the middle to form a long "ear" log then slice the ears about 1" thick.
Place the ears on a parchment-lined baking sheet and flatten slightly. Brush the surface with the melted butter and sprinkle with the remaining 2 T of sugar.
Bake for 15 minutes or until golden brown then allow to cool. Enjoy!