Pastelitos
Cuba ????????
Time: 1 hour + overnight | Servings: 6-8 servings| Rating: ★★★★★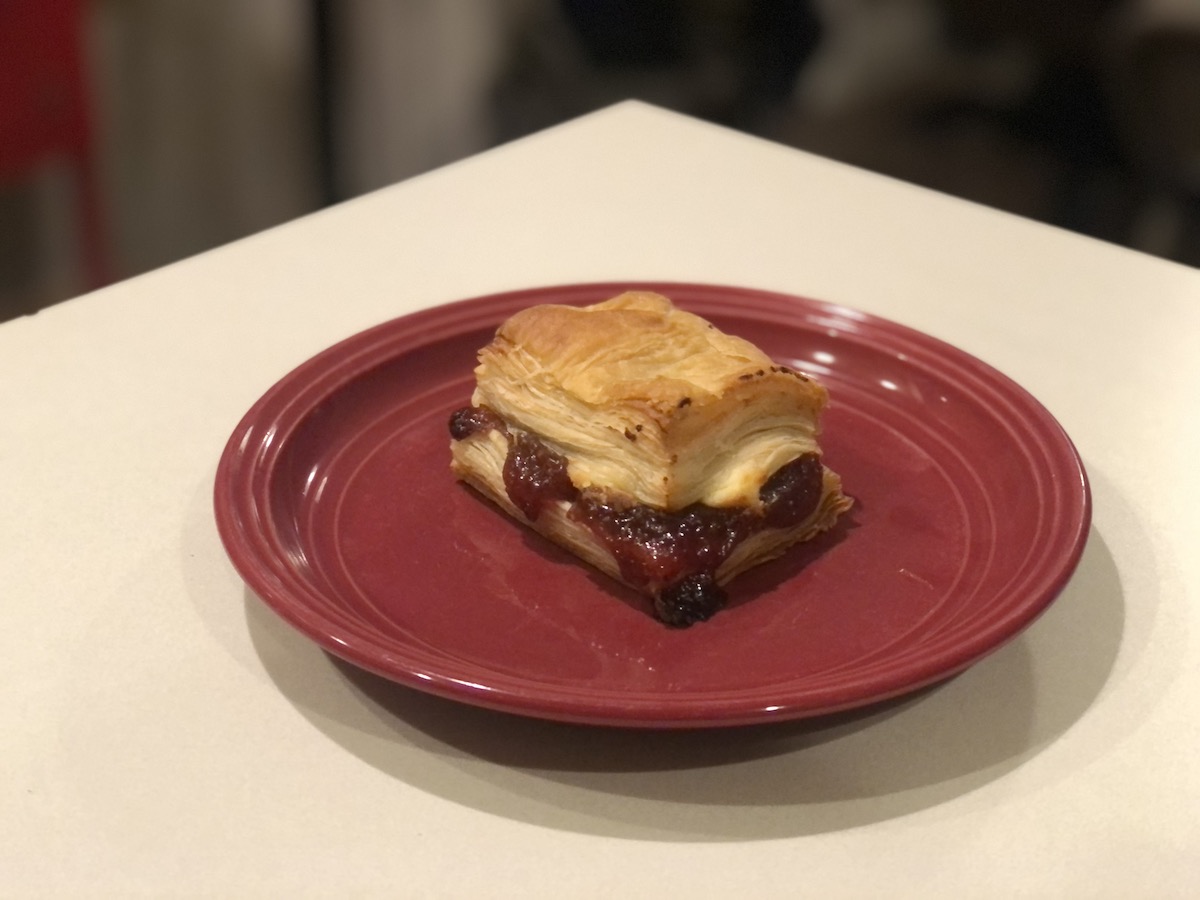 Ingredients
For the Puff Pastry
100 g bread flour
100 g all purpose flour
Pinch of salt
100 ml cold water
165 g unsalted butter, cold
For the Assembly
10 oz guava paste
4 oz cream cheese
Directions
In a bowl, combine 100 grams of bread flour, 100 grams of all purpose flour, and a pinch of salt. Mix in enough water to form a reasonably tight but still kneadable dough, approximately 75-100ml.
Turn the dough out onto a lightly floured surface and knead for about 5 minutes until smooth. Form into a rough rectangle, wrap in cling film, and place in the fridge for at least 7 hours.
Use a rolling pin to flatten the butter into a rectangle, 20 cm long and just slightly less than 12cm wide. Wrap the dough in cling film and return to the fridge for an hour to chill.
On a floured surface, roll out the chilled dough to a rectangle, 12 cm x 30 cm.
Place the chilled butter on the dough so it covers the bottom two-thirds. Make sure it's positioned neatly and comes almost to the edges of the dough. Lift the exposed dough at the top and fold down over half of the butter. Fold the butter-covered bottom half of dough over the top. You will now have a sandwich of two layers of butter and three of dough. This is one 'turn.'
Seal the edges by pinching together, sealing the butter inside the pastry. Place in a plastic food bag or cling film and chill in the fridge for an hour.
Remove the dough from the bag and place it on a lightly floured surface, with the short end towards you. Roll it into a 12cm x 30cm rectangle as before and repeat the folding process. Chill for an hour.
Repeat the rolling, folding, and chilling twice more, for a total of four 'turns.'
Preheat the oven to 400°F.
Once you've completed four turns, remove the dough from the fridge and split in half. Roll each half of dough to form a square approximately 25cm x 25cm.
On one of the squares of puff pastry place the guava paste in an even layer. Top the guava paste with an even layer of cream cheese.
Place the second piece of puff pastry on top of the guava paste and cream cheese and seal the edges.
Cut the pastry into 6-8 pieces and seal all the edges.
Place on a parchment lined baking sheet and bake for 25 minutes or until golden brown. Enjoy!