Pavlova
New Zealand ????????
Time: 75 minutes + overnight | Servings: 12 servings | Rating: ★★★★★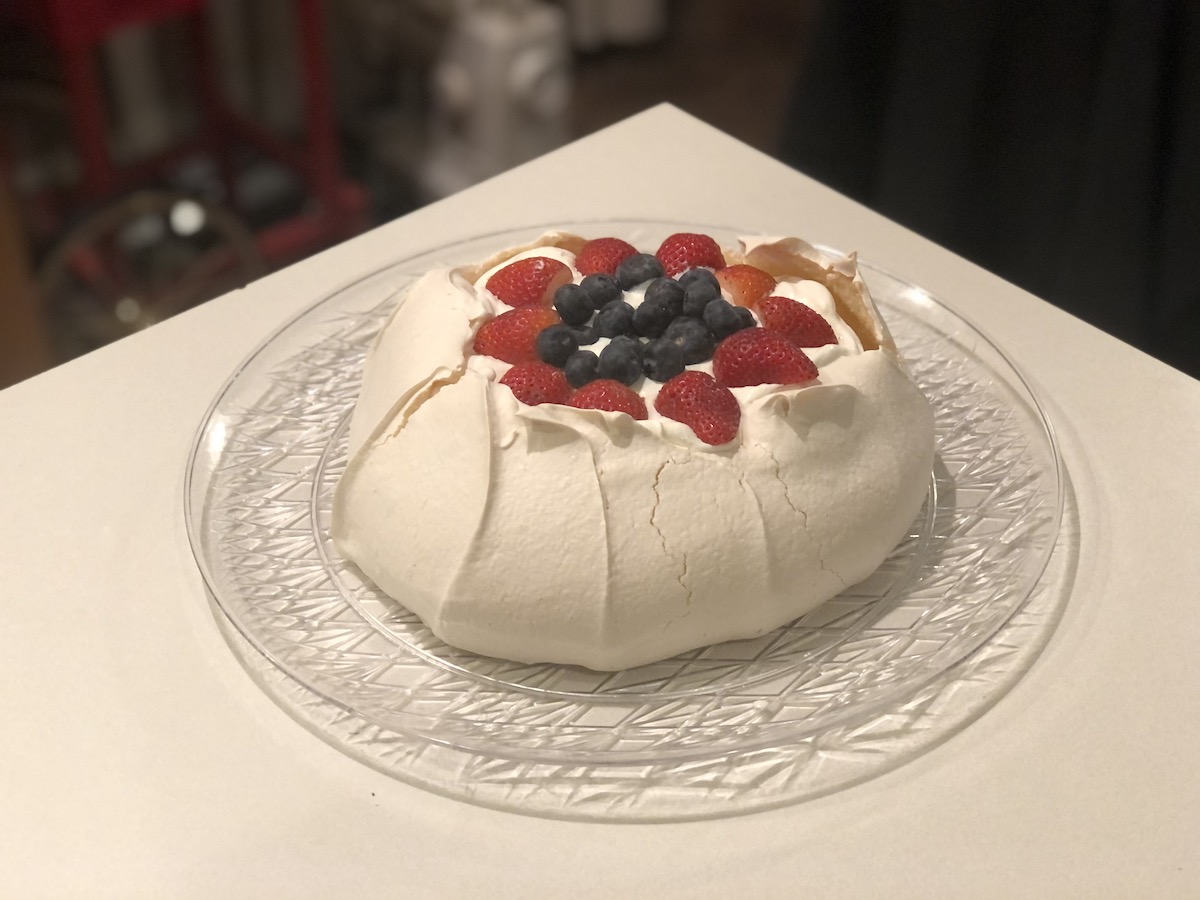 Ingredients
For the Pavlova
10 egg whites at room temperature
2 1/2 cups granulated sugar
pinch salt
4 tsp cornstarch
2 tsp white vinegar
2 tsp vanilla extract
For the Topping
1 2/3 cups heavy whipping cream
strawberries and blueberries
Directions
Preheat oven to 300F
Get some paper towel, and soak it in in a little white vinegar. Wipe out your bowl and whisk with the vinegar.
Whisk together the egg whites and salt until stiff peaks form.
Gradually add sugar, 1/4 of a cup at a time, and whisk after each addition for 1 minute.
After the last of the sugar has been added, whisk on high for 3 minutes. Whisk until sugar has dissolved. To test to see if it's dissolved, gently rub a little bit of the meringue mixture between your fingers. If it's grainy, keep whisking. The mixture should be very thick and glossy.
Combine the cornstarch, vinegar, and vanilla extract in a small bowl.
Add the cornstarch mixture to the meringue mixture and whisk until just combined.
Line a full baking sheet with a piece of parchment paper.
Draw two 8″ circles on the parchment paper.
Start scooping out the meringue mixture, forming two circles roughly the size of the circles you drew.
Use a spatula to gently start shaping your pavlova. Start at the bottom and gently make nice neat lines moving toward the top of the pavlova.
Reduce oven temperature to 250F and place pavlova in the oven on the middle shelf.
Cook for 1 hour. Turn on oven light to see the pavlova. The pavlova should be lightly browned.
Turn off the oven, and leave the pavlova in the oven with the door closed overnight.
To serve, whip the cream, and gently spoon into the centre of the pavlova. Top with fresh berries. Enjoy!