Sachertorte
Austria ????????
Time: 1 hour, 45 minutes | Servings: 12 servings | Rating: ★★☆☆☆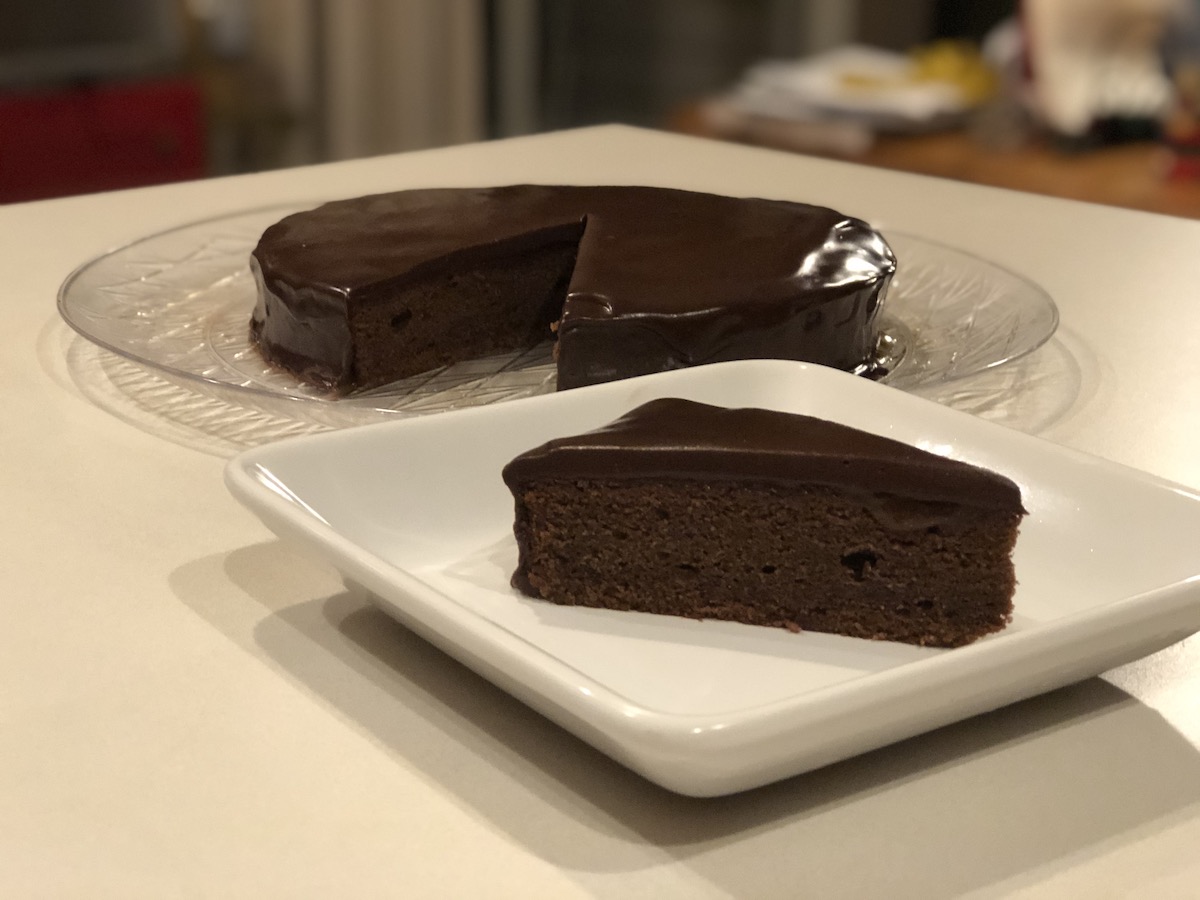 Ingredients
For the Cake
140g dark chocolate
140g unsalted butter
115g granulated sugar
½ tsp vanilla extract
5 large eggs
85g ground almonds
55g all-purpose flour
For the Icing
6 tbsp apricot jam
140g dark chocolate
200ml heavy cream
 
Directions
Preheat the oven to 350F. Grease a deep 9in round cake tin then line the base with parchment paper.

Break the chocolate into pieces, melt gently in a bowl set over a pan of hot water, stirring occasionally, then cool slightly.

Beat the softened butter in a bowl until really soft, then gradually beat in the sugar until the mixture is light and fluffy.

Add the cooled chocolate and the vanilla extract to the butter and beat again.

Add the egg yolks and mix until combined.

Then fold in the ground almonds and sieved flour. The mixture will be quite thick at this stage.

In a separate bowl, whisk the egg whites until they are stiff but not dry.

Add about one-third to the chocolate mixture and stir in vigorously. Gently fold in the remaining egg whites.

Pour the mixture into the prepared tin and level the surface.

Bake in the oven for about 45-50 minutes, or until well risen at the top and the cake springs back when lightly pressed with a finger. Leave to cool in the tin for a few minutes then turn out, peel off the paper, and finish cooling on a wire rack.

To make the topping, heat the apricot jam in a small pan and then brush evenly over the top and sides of the cold cake. Allow to set.

Make the icing by breaking the plain chocolate into pieces. Heat the cream until piping hot, remove from the heat and add the chocolate. Stir until the chocolate has melted, then cool till a coating consistency. Then pour the icing on to the centre of the cake. Spread it gently over the top and down the sides, and leave to set.

Let cool in the fridge until ready to eat. Enjoy!