Tulumbe
Albania 
Time: 50 minutes | Servings: 12 servings | Rating: ★★★☆☆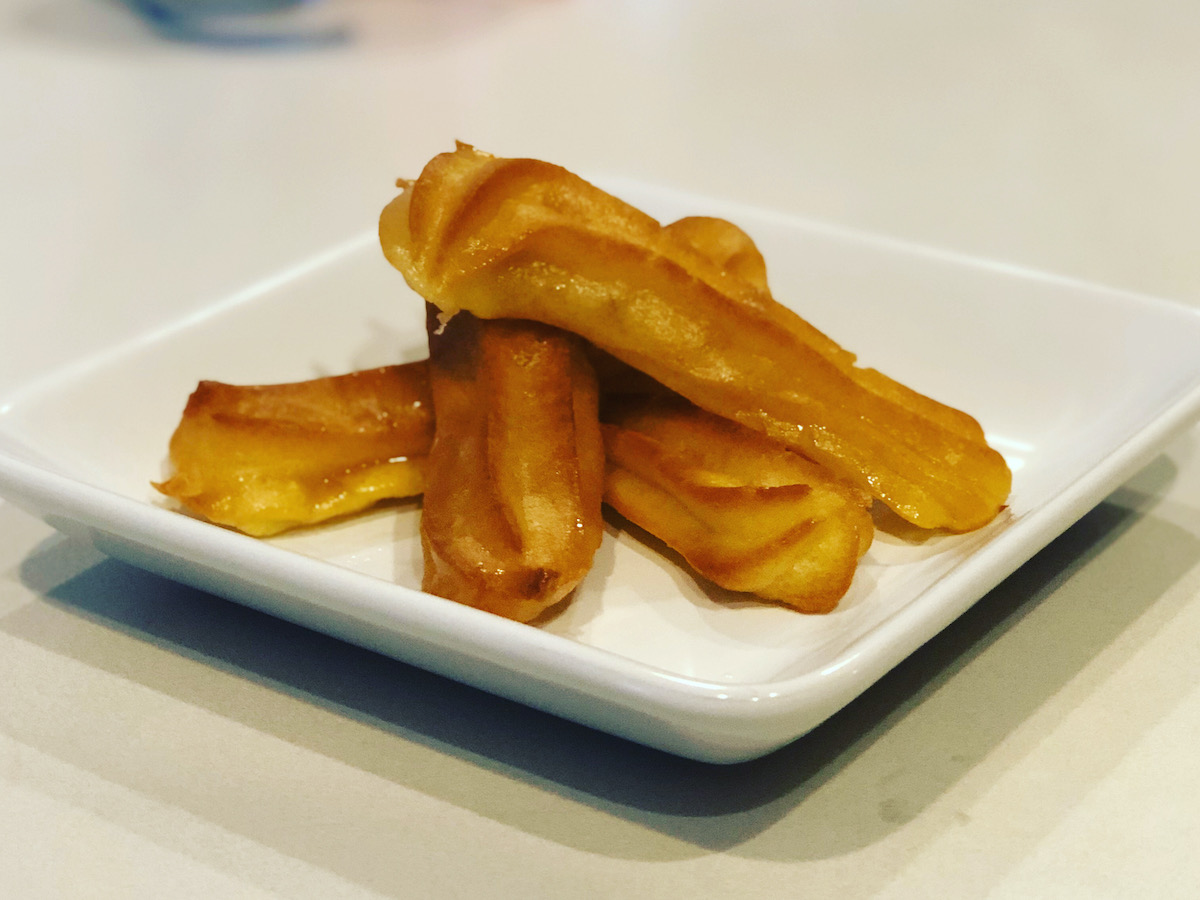 Ingredients
For the Syrup
6 1/4 cups granulated sugar
4 cups water
1 tablespoon vanilla
1 teaspoon lemon juice
For the Dough
6 ounces unsalted butter
1 1/2 cups water
1/2 teaspoon salt
1 1/2 cups all-purpose flour
6 large eggs
Directions
In a large saucepan, bring the sugar, 4 cups water, vanilla, and lemon juice to a boil. Reduce heat and cook down for 10 to 15 minutes.
Let cool completely and then divide into two large bowls.
Heat oven to 425 F. In a medium saucepan, melt butter in 1 1/2 cups water.
Add salt and flour, and stir until dough forms a mass that cleans the sides of the pan.
Beat in the eggs, one at a time, until the batter is smooth.
Line a sheet pan with parchment paper. Fill a pastry bag fitted with a large star tip with dough and pipe 12 (5-inch) lengths onto the prepared pan. Bake about 20 minutes, until the tulumbe puff up and turn golden brown.
Place hot tulumbe into two bowls of syrup, pushing down lightly. Soak overnight and serve cold the next day.