Äppelkuch
Luxembourg ????????
Time: 1 hour | Servings: 12 slices | Rating: ★★★☆☆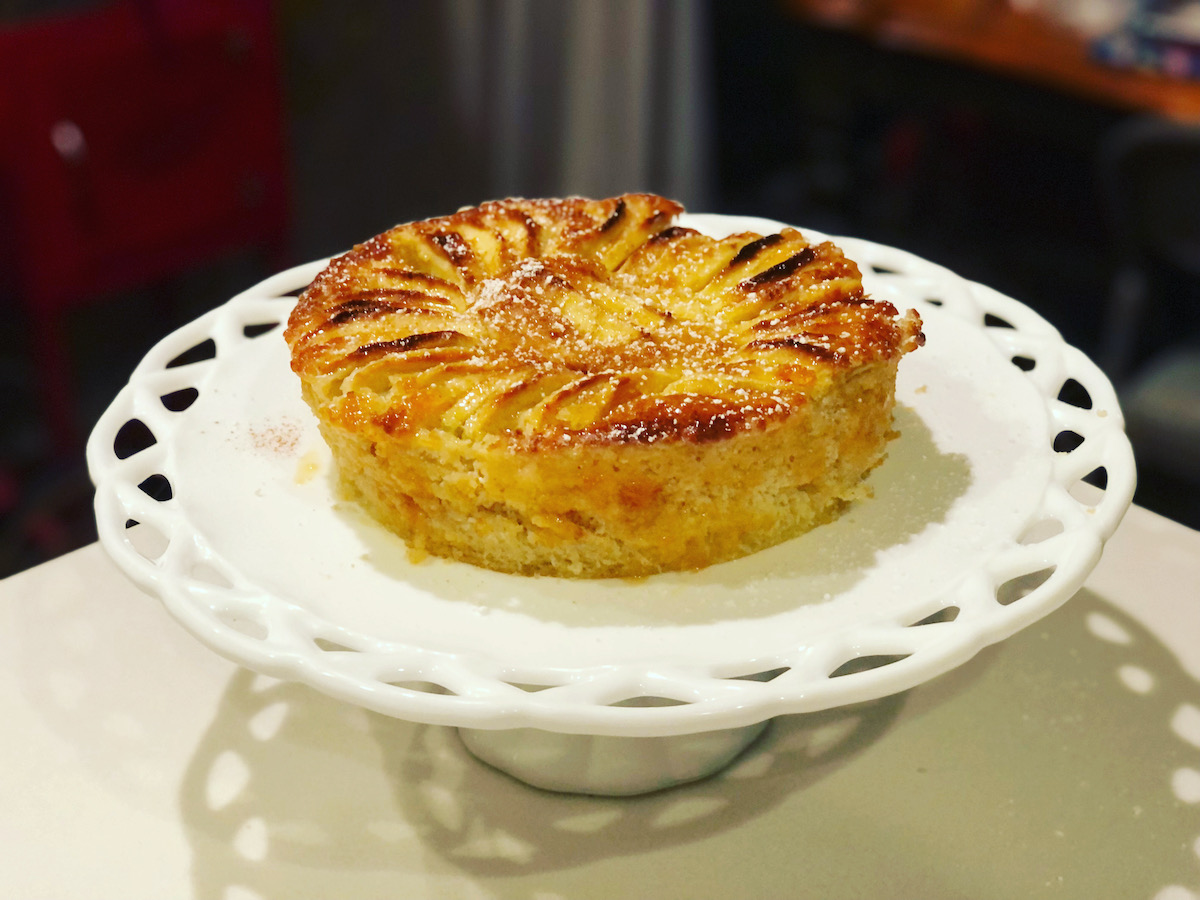 Ingredients
For the Cake
2 cups all-purpose flour
2 tablespoons granulated sugar
2 teaspoons baking powder
1 stick butter, cubed
½ teaspoon salt
½ cup milk
For the Topping
2 granny smith apples, peeled, cored, and sliced
2 eggs
1 cup milk
¾ cup granulated sugar
For the Garnish
apricot jam
powdered sugar
cinnamon
Directions
Preheat the oven to 375°F.
In the bowl of a food processor fitted with a dough blade, add 2 cups of all-purpose flour, 2 tablespoons of granulated sugar, and 2 teaspoons of baking powder, and pulse to combine.
Add cubes of cold butter and pulse until pea-sized pieces form.
While pulsing, stream in ½ cup of milk until a soft, shaggy dough forms that can easily be pressed together into a ball.
Take the dough and press it into a greased and floured 9″ cake pan.
Then peel and slice the 2 granny smith apples into a ¼" thickness and press them firmly into the dough, overlapping as you go.
Whisk together two eggs, 1 cup of milk, and ¾ of a cup of granulated sugar and pour it on top of the cake.
Bake for 35-45 minutes or until a toothpick comes out clean. Let cool for 20 minutes in the pan then remove to finish cooling. Enjoy!