Sweet Tamales
Nicaragua ????????
Time: 2 hours | Servings: 20 servings | Rating: ★★★★☆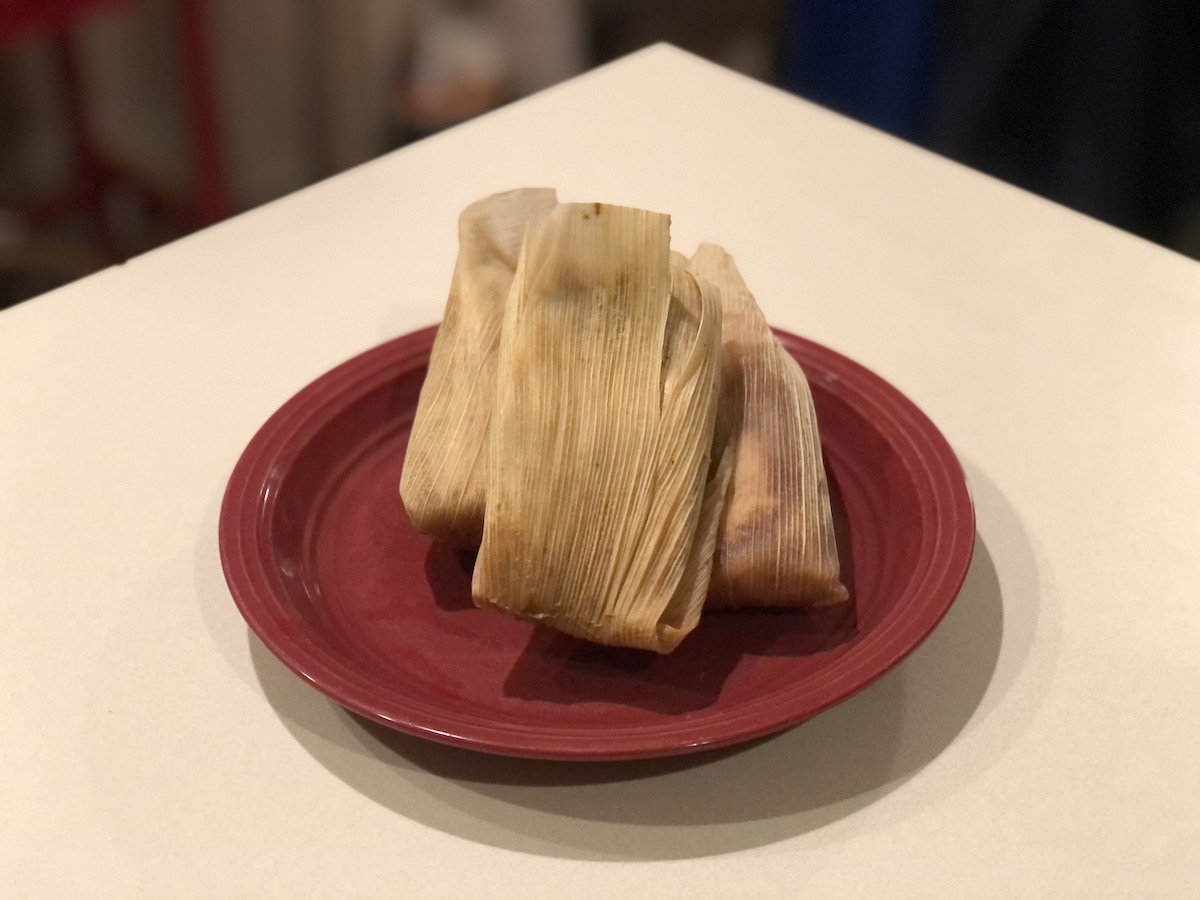 Ingredients
For the Dough
4 cups masa flour
1/4 cup shortening
1 stick butter
2 cups granulated sugar
9oz evaporated milk
2 tbsp baking powder
1 tbsp ground cinnamon
1 tbsp vanilla extract
For the Strawberries & Cream Filling
1 cup chopped strawberries
1 cup strawberry preserves
1/2 bar cream cheese
For the Dulce De Leche Filling
1 can dulce de leche
1/2 cup chopped pecans
1/2 bar cream cheese
For the Assembly
20-30 corn husks for tamales
Directions
Soak the corn husks for tamales in water to soften them, and then drain the excess water.
Combine all of the dough ingredients and knead until they are combined and integrated. If the dough is too moist at this point, add some additional flour. If it is too firm, then you can add a little bit more evaporated milk to soften it. It should be pliable.
Once the dough is ready, add about ¼ cup in one of the corn husks, and flatten with your hands so it goes all the way from one side to the other
For the strawberry tamales, add a small amount of the strawberry preserves, some chopped strawberries, and 1 tablespoon of cream cheese to the center of the dough.
For the dulce de leche tamales, add 1 tablespoon of dulce de leche, 1 tablespoon of cream cheese, and a few chopped pecans to the center of the dough.
Starting on the left side, fold the corn husk ⅓ of the way over. Then fold the right side over to seal the tamale. Then fold the tamale in half vertically from the top of the husk to the bottom of the husk.
Once filled and folded, place all the tamales in a steamer basket.
Cover the tamales with the remaining soaked corn husks and add enough water to your steamer where it does not touch the tamales. Top with the lid and let the tamales steam for 90 minutes.
Once cooked, let them cool a little bit and then unwrap. Enjoy!